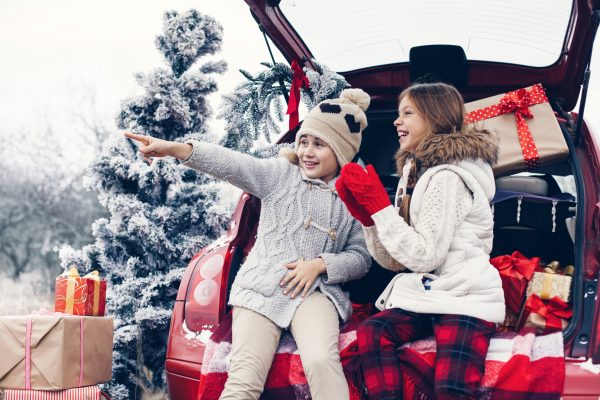 CDC Updates travel Covid-19 Testing guidelines for the Holiday season.
Thinking about traveling for the Winter Holidays?
On Wednesday, December 2, 2020, the CDC updated their guidelines on recommendations for Covid-19 Testing related to holiday travel.
WITH THE UPCOMING WINTER HOLIDAYS, IT IS IMPORTANT FOR PEOPLE TO KEEP THEMSELVES AND THEIR FAMILIES AS SAFE AS POSSIBLE.  CDC RECOMMENDS THAT THE BEST WAY TO PROTECT YOURSELF AND OTHERS IS TO POSTPONE TRAVEL AND STAY HOME.  IF YOU DO DECIDE TO TRAVEL, CDC RECOMMENDS THAT TRAVELERS CONSIDER GETTING TESTED ONE TO THREE DAYS BEFORE TRAVEL AND THEN AGAIN THREE TO FIVE DAYS AFTER TRAVEL AND THIS SHOULD BE COMBINED WITH REDUCING NONESSENTIAL ACTIVITIES FOR A FULL SEVEN DAYS AFTER TRAVEL.
IF TRAVELERS DO NOT GET TESTED AFTER TRAVELING, CDC RECOMMENDS REDUCING NONESSENTIAL ACTIVITIES FOR TEN DAYS.  IF AT ANY POINT DURING OR AFTER TRAVELING YOU EXPERIENCE SYMPTOMS OF COVID-19 PLEASE FOLLOW CDC AND LOCAL GUIDANCE ABOUT WHAT TO DO IF YOU GET SICK.  TESTING DOES NOT ELIMINATE ALL RISK, BUT WHEN COMBINED WITH REDUCING NONESSENTIAL ACTIVITIES, SYMPTOM SCREENING AND CONTINUING WITH PRECAUTIONS LIKE WEARING MASK, SOCIAL DISTANCING AND HAND WASHING, IT CAN MAKE TRAVEL SAFER.  FINALLY, WE CONTINUE TO ENCOURAGE ALL AMERICANS TO WEAR A MASK, MAINTAIN SOCIAL DISTANCE, STAYING SIX FEET APART FROM PEOPLE WHO DON'T LIVE WITH YOU, AVOIDING CROWDS AND INDOOR SPACES AND WASHING YOUR HANDS OFTEN.  EVEN AS THE VACCINES BECOME AVAILABLE TAKING THESE PROTECTIVE ACTIONS IS CRITICAL UNTIL COVID-19 VACCINE NATION BECOMES WIDELY ADOPTED.
Link to the full transcript: https://www.cdc.gov/media/releases/2020/t1202-covid-19-telebriefing.html