Urgent Care
In Your Home.
Urgent Care
In Your Home.
We Brought Back The House Call. Urgent Care Near Me? Need Covid-19 Testing? Feeling Sick? Our healthcare providers offer the convenience of
seeing you in your home. Most Major Insurance Accepted.
We Brought Back The House Call. Urgent Care Near Me? Need Covid-19 Testing? Feeling Sick? Our healthcare providers offer the convenience of seeing you in your home. Most Major Insurance Accepted.
Welcome To GoMed Mobile Healthcare
The health of you and your family is our number one concern. We offer the most convenient approach to healthcare you will ever experience by coming to your home. Urgent Care services, Covid-19 Testing, Treatments for the Common Cold and Flu, Physicals, we can treat most of your healthcare needs from the comfort of your home. Think of us as your mobile Urgent Care Center.
GoMed Covid-19 Testing Policy
With our commitment to helping to keep our communities healthy, GoMed is pleased to be able to offer our patients both Rapid and PCR testing from the comfort of your home. We have found that it is often difficult to understand exactly when to get tested for Covid-19 and who will be paying for the testing.
Our Locations
Serving local communities in Georgia and South Carolina with Mobile Urgent Care services for more than five years. If you are looking for a Doctor's Office or Covid-19 testing near me, our providers come to you.
Georgia – Coweta, Fayette and Cobb Counties including the towns of East Cobb, Marietta, Kennesaw, Acworth, Brooks, Fayetteville, Newnan, Peachtree City, Tyrone, Senoia, Serenbe and Sharpsburg.
South Carolina – Charleston including the towns of Charleston (Downtown) Daniel Island, Isle of Palms, Mt Pleasant and
Sullivan's Island.
What We Treat
This list may be long, but it is not exhaustive, please give us a call if you don't see what you are looking for. What we can treat often surprises our patients. Cut yourself making dinner (Stitches), feeling really bad after a night on the town that got out of hand (IV Fluids), Exhausted, Coughing Sneezing Respiratory issues (Covid-19, Flu A,B Test), our mobile providers have you covered.
Our Experienced Providers
Emergency room trained and all urgent care center specialists, you are in good hands with each of our providers. With Southern Hospitality and a bedside manner that soothes tough situations, don't be surprised to find yourself making them cookies before they leave. Here is a sample of who you should expect.
Patient Testimonials
Sometimes it's better to hear from our customer directly. From young to old and from small families to big, once a family member, always a family member. You certainly won't find better patients sitting in a Doctor's office waiting room.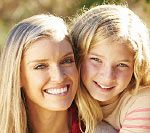 We called GoMed to test our whole family of five for Covid-19 and I could not be happier. They were at our house about an hour after we called and had seen us all in about 15 minutes. We will definitely call them again when we need them.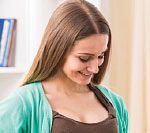 A friend of ours recommended GoMed to us and when our young daughter caught a cold, the last thing I wanted to do was sit in a waiting room with a bunch of other sick people. The GoMed team was fantastic from beginning to end. If I would have known that they took insurance, I would have been using them for years.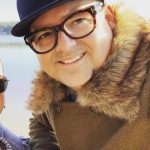 I woke up feeling like I had been hit by a Mac Truck and could barely get out of bed. GoMed came to the house and I never had to leave the couch. No more doctors in boxes for me, I much prefer someone coming to me.
Insurance and Self-Pay
Insurance – It's complicated and it varies by that state where you are insured. We accept most major medical insurance but it is best to call us to see if your Insurance is in our network. Some of our providers include:
Self-Pay – Our affordable self-pay visits cost less, on average, than other urgent care providers. So feel better knowing you're getting the quality healthcare you deserve at a price that won't make you sick. Prices start at $215 plus additional services.
Articles
In the Mobile Healthcare field, we are pioneers. Our providers are pioneers as well, so we asked them to put their thoughts into articles that you can read below.
November 20, 2022 - GoMed Mobile Urgent Care Charleston returns to the Charleston Market on Monday, November 21, 2022 with its award winning Urgent Care home visits. GoMed Mobile Urgent Care delivers acute Urgent Care services to its patients in the comfort of [...]
GoMed Offers Flu and Covid-19 Testing and Treatment in your home in Cobb, Coweta and Fayette Counties of Georgia. If you are looking for Flu Or Covid-19 Testing or Treatment near me in Cobb, Coweta and Fayette counties in GA, look no further [...]
GoMed Tests For and Treats Covid-19 including Antivirals like PAXLOVID GoMed Mobile Urgent Care Marietta, GA comes to your home to test and treat Covid and Covid Symptoms including antiviral treatments like PAXLOVID. Are you looking for an Urgent Care Near You in [...]