Urgent Care In Acworth, GA
Address:
Acworth, GA, 30101
(Service area – we are a mobile service and come to you at any location)
Business Hours:
Monday – Friday
8:00 AM to 4:00 PM
GoMed Health Mobile Care in Acworth, GA
No one likes to wait in line. Receiving urgent medical care should not have to be an all-day chore. When you're sick, who wants to wait for hours in a waiting room? The closest urgent care near you is the one that comes to you.
Local Community Care Providers.
We're GoMed Mobile Healthcare. Our mobile care services can easily be accessed with a quick phone call or click of a button. We're the at-home urgent care in Acworth. Instead of calling around trying to find what the wait is at, or getting stuck in an office for hours, you just give our care coordinators a call. We'll find a time that works for you and have one of our licensed caretakers right to your home. We're the modern house call!
Revolutionizing Medical Care in Acworth, GA
Our Georgia healthcare providers service areas all around Cobb County. Sure, we're not a walk-in clinic. But why would you want to go to a walk-in clinic when you wait for hours with other sick people? We think that making urgent care convenient for Acworth will help improve the health of the community. Read what patients from right here in Georgia have said about GoMed Urgent Care: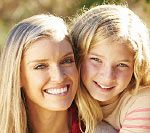 We called GoMed to test our whole family of five for Covid-19 and I could not be happier. They were at our house about an hour after we called and had seen us all in about 15 minutes. We will definitely call them again when we need them.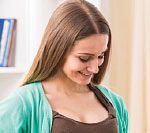 A friend of ours recommended GoMed to us and when our young daughter caught a cold, the last thing I wanted to do was sit in a waiting room with a bunch of other sick people. The GoMed team was fantastic from beginning to end. If I would have known that they took insurance, I would have been using them for years.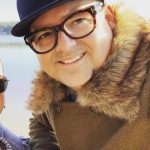 I woke up feeling like I had been hit by a Mac Truck and could barely get out of bed. GoMed came to the house and I never had to leave the couch. No more doctors in boxes for me, I much prefer someone coming to me.
What Insurance Does GoMed Health Take?
Call us, and at the time of making your appointment, ask us to confirm if we can take your insurance. We also have cost-effective self-pay options that cost less, on average, than other urgent care providers.
Prices start at $215 plus additional services.
More About GoMed Health
November 20, 2022 - GoMed Mobile Urgent Care Charleston returns to the Charleston Market on Monday, November 21, 2022 with its award winning Urgent Care home visits. GoMed Mobile Urgent Care delivers acute Urgent Care services to its patients in the comfort of [...]