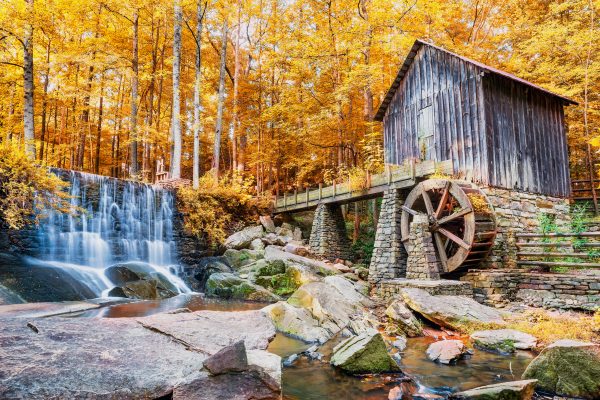 GoMed Mobile Healthcare Brings the HouseCall to Acworth, Kennesaw and Marietta, GA
Good news travels fast! We are bringing the housecall to Acworth, Kennesaw, and Marietta, GA! The secret is finally out, and it has not been an easy one to keep. GoMed has proudly served Fayette and Coweta County Georgia for years, and we decided it was time to spread the convenience!
As of Monday, February 1st, GoMed will officially serve Acworth, Kennesaw, and Marietta, Georgia. The decision to expand was an easy one! GoMed takes pride in keeping our communities safe while helping them healthily live, work, and play to their fullest ability. After seeing the steady confidence our current community holds in GoMed, we decided it's time to bring urgent care on-the-go to Northern parts of the state. We are so excited to begin serving this community and know that this area will love our role in the healthcare field just as much as our current locations do.
What matters most to us is your health and safety, and we believe one of the simplest ways to ensure these things remain a priority is by coming to you. Our mission is simple: we want to help you maintain your health and safety without wasting your time. We believe in the connection between quality of care and quality of life. Acworth, Kennesaw, and Marietta just gained a convenient, safe solution to hours in the waiting room! Instead of waiting in lines, or hauling the whole family to an Urgent Care, stay where you're at! We come to you. From COVID-19 Testing to stitches, ear infections to dehydration, GoMed has you covered… in your home!
That's not the only good news we have: we service business too! Whether it be 10 employees or 400, GoMed is here to help. We provide Rapid Antigen and PCR Testing to businesses in all of our locations, at your convenience! COVID-19 Testing has become a necessity for keeping many businesses, small and large, up and running. Especially under the current circumstances, we are committed to helping your business stay open and successful!
Our providers are emergency room trained, urgent care specialists whose bedside manner allows for you to be comforted while also being confident in the care you are receiving.
Below we have provided a list of the zipcodes we will service in the Cobb area. Our goal is to keep going and growing in Cobb County, but for now we are serving Acworth, Kennesaw and Marietta.
At GoMed, we don't want you to break the bank paying for our services, which is why we accept most major insurances and offer affordable self-pay options that help you and your family get the quality care that you deserve.
Our patient care coordinators are available in our call center at +1 (844)994-6633 from 7:30 AM – 11:00 PM, 7 days a week. Our health care providers happily visit homes from 8:00 AM – 8:00 PM, 7 days a week. We Brought Back The HouseCall and we know you are going to love it!