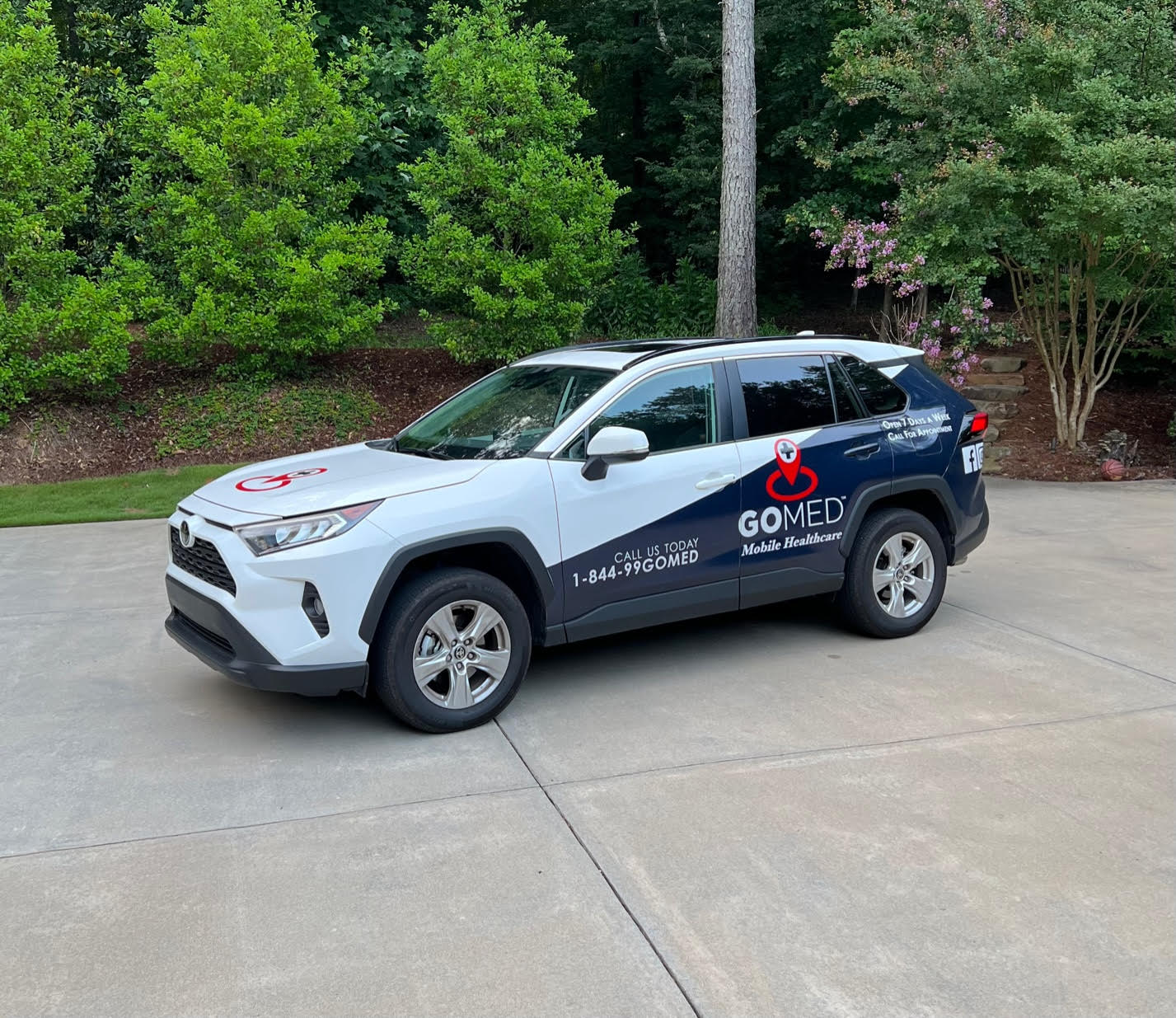 GoMed Offers Flu and Covid-19 Testing and Treatment in your home in Cobb, Coweta and Fayette Counties of Georgia.
If you are looking for Flu Or Covid-19 Testing or Treatment near me in Cobb, Coweta and Fayette counties in GA, look no further than GoMed Mobile Urgent Care. GoMed offers testing and treatment for the Flu and Covid-19 including antiviral therapeutics like Tamiflu or Paxlovid as prescribed by our providers from the comfort of your home. Keep in mind, the sooner you can spot the symptoms of the Flu or Covid-19, the more options that you will have for potential treatments.
GoMed Mobile Urgent Care makes Urgent Care as convenient as possible by bringing the healthcare you or your family needs directly to your home. We accept most major insurance and bill a copay similar to what you would see in a traditional Urgent Care but we come to you.
If you are like us, you are probably wondering what happened to the Flu over the past two years of the Covid-19 Pandemic. The reality is that it was still here, it was just not as prevalent as in non-Covid-19 years due to many of the precautions put in place for Covid-19.
Testing for the Flu or Covid-19.
GoMed offers a simple provider administered nasal swab test that can identify if symptomatic patients have either the Flu or Covid-19. That's right, two tests with one swab and it can be done in the home with results delivered while we are there.
Treatments for the Flu and Covid-19
If you are positive for either, our providers will review your personal situation and make recommendations and provide prescriptions for treatment options like viral therapeutics including Tamiflu and Paxlovid as appropriate for your situation. Please keep in mind that viral therapeutics are not a solution for every patient and in most cases they must be administered within a limited amount of time after symptoms appear.
Do I have the Flu or Covid-19?
The Centers for Disease Control and Prevention define the differences this way:  Influenza (flu) and COVID-19 are both contagious respiratory illnesses, but they are caused by different viruses. COVID-19 is caused by infection with a coronavirus (SARS-CoV-2) first identified in 2019. Flu is caused by infection with a flu virus (influenza viruses).
From what we know, COVID-19 spreads more easily than flu. Efforts to maximize the proportion of people in the United States who are up to date with their COVID-19 vaccines remain critical to reducing the risk of severe COVID-19 illness and death.
Compared with flu, COVID-19 can cause more severe illness in some people. Compared to people with flu, people infected with COVID-19 may take longer to show symptoms and may be contagious for longer periods of time.
The Symptoms of the Flu and Covid-19.
You cannot tell the difference between flu and COVID-19 by the symptoms alone because they have some of the same signs and symptoms.  Specific testing is needed to tell what the illness is and to confirm a diagnosis. Having a medical professional administer a specific test that detects both flu and COVID-19 allows you to get diagnosed and treated for the specific virus you have more quickly.
Both COVID-19 and flu can have varying degrees of symptoms, ranging from no symptoms (asymptomatic) to severe symptoms. Common symptoms that COVID-19 and flu share include:
Fever or feeling feverish/having chills
Cough
Shortness of breath or difficulty breathing
Fatigue (tiredness)
Sore throat
Runny or stuffy nose
Muscle pain or body aches
Headache
Vomiting
Diarrhea (more frequent in children with flu, but can occur in any age with COVID-19)
Change in or loss of taste or smell, although this is more frequent with COVID-19.
Can you have the Flu and Covid-19 at the same time?
Testing can also reveal if someone has both flu and COVID-19 at the same time, although this is uncommon. People with flu and COVID-19 at the same time can have more severe disease than people with either flu or COVID-19 alone. Additionally, some people with COVID-19 may also be affected by post-COVID conditions (also known as long COVID).