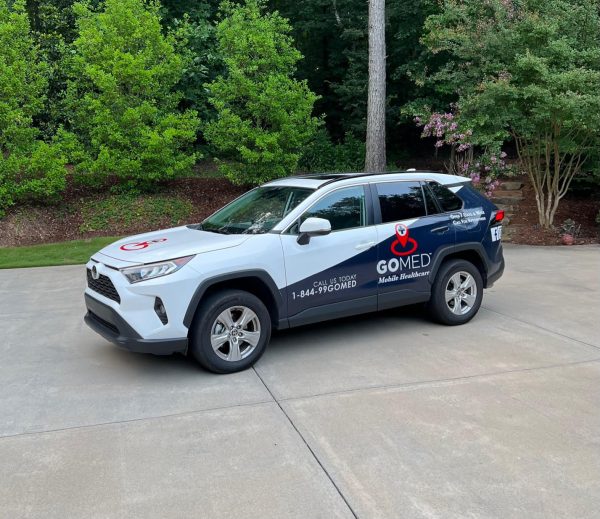 GoMed Offers PAXLOVID As A Home Treatment Option For Covid-19 in Kennesaw, GA
GoMed Mobile Urgent Care Kennesaw, GA comes to your home to test and treat Covid-19 and Covid Symptoms including prescribing treatments like PAXLOVID.
Are you looking for an Urgent Care Near You in Kennesaw, GA? GoMed provides in-home Urgent Care services in Kennesaw, GA seven days a week and they accept most major Health Insurance including Medicare.
GoMed providers will asses your symptoms and work with you to build an approach and treatment plan to get you back on your feet as soon as possible. This may include testing as required to determine what is causing your individual symptoms and prescribing treatments like PAXLOVID or others to treat your infection or other symptoms. You and the provider will discuss and decide what treatment is best for you based on the FDA recommendations and medical history.
Call GoMed Mobile Urgent Care at 184499466 or register online at www.gomedhealth.com to schedule an appointment.
From the U.S. Food and Drug Administration:
The U.S. Food and Drug Administration issued an emergency use authorization (EUA) for Pfizer's Paxlovid (nirmatrelvir tablets and ritonavir tablets, co-packaged for oral use) for the treatment of mild-to-moderate coronavirus disease (COVID-19) in adults and pediatric patients (12 years of age and older weighing at least 40 kilograms or about 88 pounds) with positive results of direct SARS-CoV-2 testing, and who are at high risk for progression to severe COVID-19, including hospitalization or death. Paxlovid is available by prescription only and should be initiated as soon as possible after diagnosis of COVID-19 and within five days of symptom onset.
Paxlovid is not authorized for the pre-exposure or post-exposure prevention of COVID-19 or for initiation of treatment in those requiring hospitalization due to  severe or critical COVID-19. Paxlovid is not a substitute for vaccination in individuals for whom COVID-19 vaccination and a booster dose are recommended. The FDA has approved one vaccine and authorized others to prevent COVID-19 and serious clinical outcomes associated with a COVID-19 infection, including hospitalization and death. The FDA urges the public to get vaccinated and receive a booster if eligible. Learn more about FDA-approved or -authorized COVID-19 vaccines.
Paxlovid consists of nirmatrelvir, which inhibits a SARS-CoV-2 protein to stop the virus from replicating, and ritonavir, which slows down nirmatrelvir's breakdown to help it remain in the body for a longer period at higher concentrations. Paxlovid is administered as three tablets (two tablets of nirmatrelvir and one tablet of ritonavir) taken together orally twice daily for five days, for a total of 30 tablets. Paxlovid is not authorized for use for longer than five consecutive days.
The issuance of an EUA is different than an FDA approval. In determining whether to issue an EUA, the FDA evaluates the totality of scientific evidence available and carefully balances any known or potential risks with any known or potential benefits of the product. Based on the FDA's review of the totality of the scientific evidence available, the agency has determined that it is reasonable to believe that Paxlovid may be effective for the treatment of mild-to-moderate COVID-19 in authorized patients. The agency has also determined that the known and potential benefits of Paxlovid, when used consistent with the terms and conditions of the authorization, outweigh the known and potential risks of the product. There are no adequate, approved and available alternatives to Paxlovid for the treatment of COVID-19.
https://www.fda.gov/news-events/press-announcements/coronavirus-covid-19-update-fda-authorizes-first-oral-antiviral-treatment-covid-19