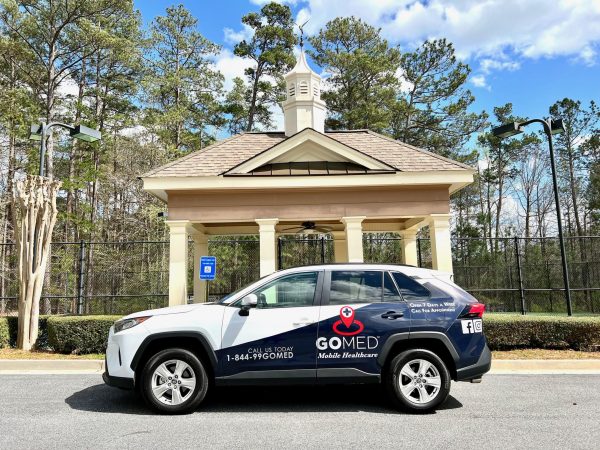 GoMed Tests For and Treats Covid-19 including Antivirals like PAXLOVID
GoMed Mobile Urgent Care Marietta, GA comes to your home to test and treat Covid and Covid Symptoms including antiviral treatments like PAXLOVID.
Are you looking for an Urgent Care Near You in Marietta, GA that can help you or your family deal with symptoms related to Covid? GoMed Comes to you 7 days a week and they accept most major health insurance.
GoMed providers will asses your symptoms and work with you to build an approach and treatment plan to get you back on your feet as soon as possible. This may include testing as required to determine what is causing your individual symptoms and prescribing antiviral like PAXLOVID or others to treat your infection or other symptoms. You and the provider will discuss and decide what treatment is best for you based on the FDA recommendations and medical history.
Call GoMed Mobile Urgent Care at 184499466 or register online at www.gomedhealth.com to schedule an appointment.
From the Centers For Disease and Control regarding the treatment of Covid-19:
If you test positive and are more likely to get very sick from COVID-19, treatments are available that can reduce your chances of being hospitalized or dying from the disease. Medications to treat COVID-19 must be prescribed by a healthcare provider and started as soon as possible after diagnosis to be effective. Contact a healthcare provider right away to determine if you are eligible for treatment, even if your symptoms are mild right now.
Types of treatments
The FDA has authorized certain antiviral medications and monoclonal antibodies to treat mild to
moderate COVID-19 in people who are more likely to get very sick.
Antiviral treatments target specific parts of the virus to stop it from multiplying in the body, helping to prevent severe illness and death.
Monoclonal antibodies help the immune system recognize and respond more effectively to the virus.
The National Institutes of Health (NIH) provides COVID-19 Treatment Guidelines for healthcare providers to help them work with their patients and determine the best treatment options for them. Several options are available for treating COVID-19 at home or in an outpatient setting.
Some treatments might have side effects or interact with other medications you are taking. Ask a healthcare provider if medications to treat COVID-19 are right for you. If you don't have a healthcare provider, visit a Test to Treat location or contact your local community health center or health department.
If you are hospitalized, your healthcare provider might use other types of treatments, depending on how sick you are. These could include medications to treat the virus, reduce an overactive immune response, or treat COVID-19 complications.
https://www.cdc.gov/coronavirus/2019-ncov/your-health/treatments-for-severe-illness.html