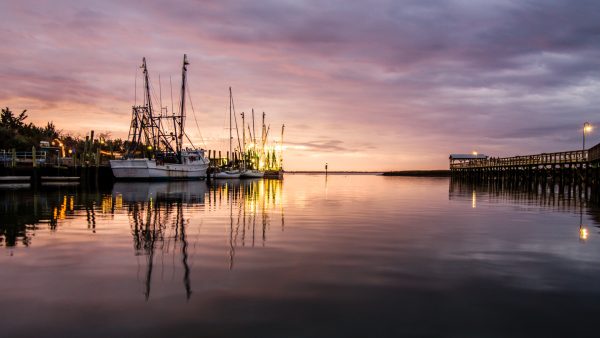 GoMed Mobile Urgent Care in Mt. Pleasant, South Carolina
Servicing South Carolina for over two years, GoMed is prepared to serve Mt. Pleasant, seven days a week. We are honored to provide you with Urgent Care services from the comfort and convenience of your home.
Waiting rooms and drives to your local urgent care prolong treatment time, and keep you from your daily responsibilities. GoMed exists so that our community can keep working, playing, and living at their healthiest, without sacrificing their time. From stitches and wounds to infections and migraines, our emergency-room trained providers are prepared to bring health and convenience to your home or office.They come equipped with the necessary tools to help you get back on your feet and feeling better in no time. We've eliminated the need to travel to the nearest urgent care or clinic, and instead come to you, on your couch.
GoMed pairs efficient convenience with top-level service to provide you with the quality care you deserve. We schedule same-day and future-date appointments, so whether you need us today or next week, we're prepared to see you on your schedule. It is important to us that you know we care about your time. We come to you to ensure your comfort and care never have to be compromised.
In addition to our urgent care services, we offer multiple COVID-19 Testing options to ensure that we meet your specific needs, whether you're symptomatic or traveling. From Rapid Antigen to PCR, we probably have the test you need!
If you have any questions about what we do, or services we provide feel free to give our patient care coordinators a call. Here is a list of most services we provide:
Coughs 

Sore throats 

Fevers 

Flu 

Earaches 

Sinus pain 

Eye problems 

Minor burns 

Minor headaches 

Breathing problems that aren't life-threatening (i.e., minor asthma attacks) 

Rashes 

Skin problems 

Urinary tract infections 

Vomiting 

Diarrhea 

Stomach pain 

Strep throat 

Common Cold 
While we treat most urgent care needs, if you are experiencing an emergency or a life-threatening issue, please call 911 or go to the nearest emergency room.
If you've cut yourself making dinner, your child fell on the playground, or that headache just won't go away, give us a call. Our providers see patients every day of the week from 8 AM – 8 PM. Our patient care coordinators are available for scheduling and to answer your questions from 7 AM – 9 PM, seven days a week. Seek medical care from a company that puts you and your family first!
We also accept most major insurances and offer attractive self-pay options, so that we can help as many people as possible. Your health, safety and convenience are a priority to your GoMed Team. We Brought Back The House Call!